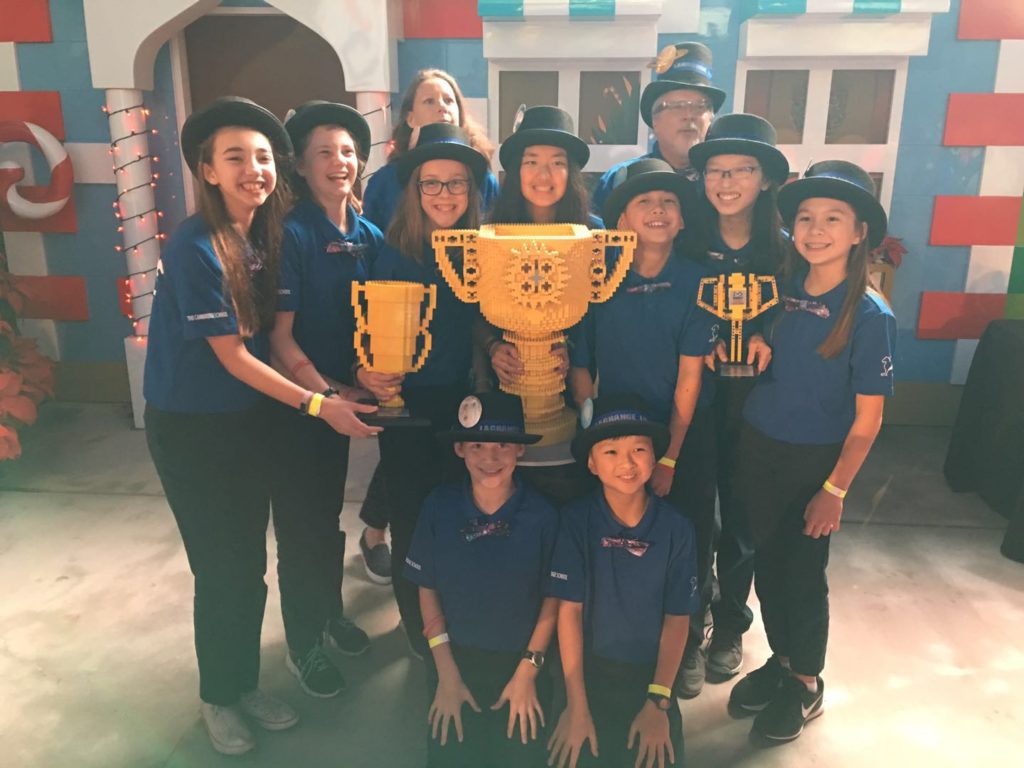 Cambridge's FLL Robotics Team Wins First Place
The Cambridge School's Science & Robotics Team, "LaGrange10," won the Champion award at the Southern California FIRST Lego League (FLL) Championship on December 8, 2018, and will compete in the FIRST Championship in Houston in April 2019. This exciting international competition is the culmination event of the season, bringing in students from over 70 countries and tens of thousands of spectators.
The team took on this year's "Into Orbit" challenge: to solve an issue related to human travel into deep space. LaGrange 10 developed a sleep suit that shields from cosmic radiation and reduces the risk of muscle and bone loss due to microgravity. LaGrange 10 was able to learn from former NASA administrator, General Charles Bolden and UCSD professor, Alan Hargens, as well as share their project with the local community, Fleet Science Center, and an Australian FLL team!
In FIRST Lego League, students tackle teamwork challenges in science and technology in a fun and collaborative atmosphere. Teams design and program autonomous Lego robots to strategically complete a field of tasks, as well as research real-world scientific concerns to develop concrete solutions to pressing problems.
The Cambridge School, a classical Christian school in San Diego, believes its distinctive education has modern relevance across all fields, including STEM. It strives to be a place where students learn to think well and live humbly and wisely in service of others and the world, using a robust historical curriculum. Cambridge's FLL teams have had great success in the past 3 years, including Champion or runner-up Champion awards at the SoCal Championship all 3 years.
For more information about The Cambridge School, please visit cambridgeclassical.org and for more information about FIRST Lego League visit http://www.firstlegoleague.org/about-fll.