Veneratio • Sapientia • Virtus • Ministerium
---
Ministerium at The Cambridge School
Ministerium has been an integral part of The Cambridge School even before its founding, as it was crafted into the school crest and cast into the vision of the "portrait of the graduate"—a humble servant and an equipped steward working under God for the greater good of mankind. All Cambridge students participate in Ministerium projects throughout the school year, allowing each to experience the blessing of serving others within the community.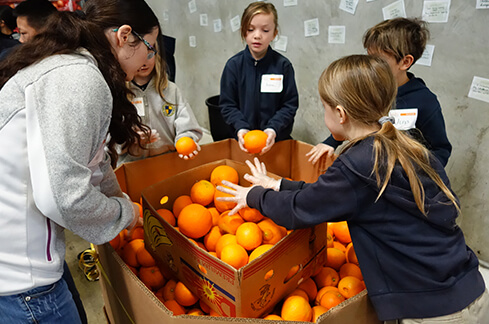 Every year, each class participates in projects specifically chosen for them by their teachers and facilitated by a Cambridge parent and Ministerium Coordinator for the school. Projects range from visiting Feeding America (a local food bank) and packing "Back Pack Bags" full of food for San Diego children in need, to writing encouraging letters/drawing pictures for persecuted and imprisoned Christians or American military servicemen, to visiting The Arbors, an assisted living community near campus where students might perform memory work or simply share conversation and a snack with residents. In addition, our 7th grade students perform peer-tutoring and help host at school events, while the first grade classes focuses on their "spheres of influence" and consider what they can do to serve at home, in the neighborhood, at school, church, state, nation, and world.
In addition to the individual class projects, all students participate in a school-wide Ministerium project in the fall. Cambridge students support Operation Christmas Child by collecting shoebox gifts to be distributed to children overseas through Samaritan's Purse, a Christian ministry that shares the Gospel through means of physical relief to many impoverished areas of the world. Many receiving the shoeboxes, which are filled with gifts including toiletries, school supplies, and toys, will hear about the love of God for the first time. We have learned that each box impacts an average of six people, with three receiving the Gospel message. Churches are growing and whole families are receiving Christ because of these shoeboxes. Last year, our shoeboxes shipped to Nepal, Philippines, Indonesia, China, Panama and Mongolia. Each day of the collection week, a student prayed for one of these countries while that country was displayed on a map for all students to see the global impact of their service.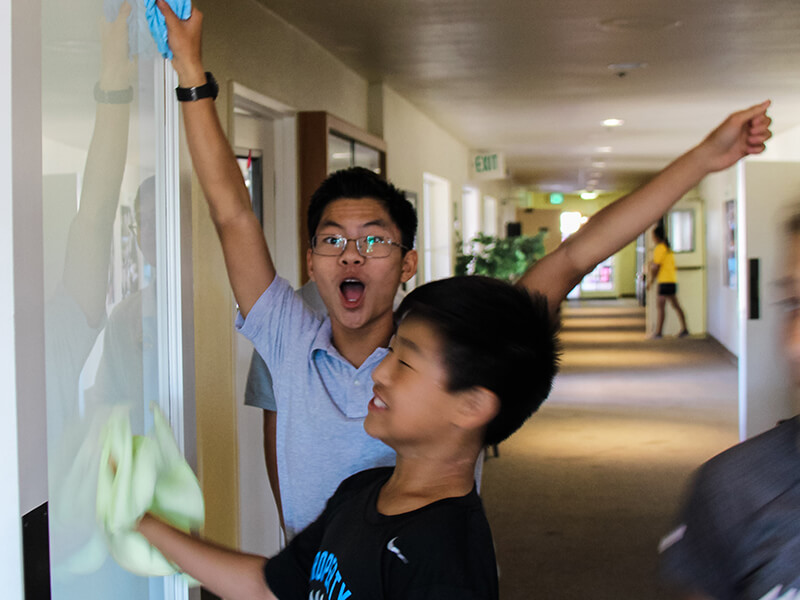 ---
May God continue to help our students see meaning and purpose through serving those around them as He shapes their affections to love as our Savior loved, and then to act outwardly in love of neighbor.
---
See Our Embodied Education In Action
---
We are excited to show you what this educational experience looks like. Meet our Living Curriculum teachers, interact with our vibrant students, and learn more about your family's place in this community of faith and learning.