Teaching Children to Reason as Thoughtful Christians.
Teaching children to think and reason, The Cambridge School uniquely combines classical education principles with a Christian worldview. Small classes, dedicated Christian teachers, and comprehensive humanities, math and science programs blend to deliver an exceptional experience where children love to learn.
---
We believe that the combination of classical tools of learning taught within the framework of a Christian worldview is equipping students at The Cambridge School to pursue excellence in all they do, live with wisdom and eloquence, and serve God and their neighbors.

Classes are taught by scholar teachers who have expertise in their subjects, passion for learning, and care about their students as much as their subjects. Embracing the Master/Apprentice model, teachers are not mere dispensers of information-- they are Christian role models and masters of the of the lost art of teaching.
---
At The Cambridge School we place a high value on excellence and effort, with special emphasis on the following:
Classical Christian Jr. Kinder – 12th Grade
---
---
Classical Christian Education
Grammar Stage
Grades Jr.Kinder-6th
The primary goal for our Grammar school is to build foundations with great intentionality, cultivate wonder for the beauty and order of God and His creation, and delight in the true, good, and beautiful. Every aspect of the student and families' educational experience has been intentionally cultivated over time and refined every year.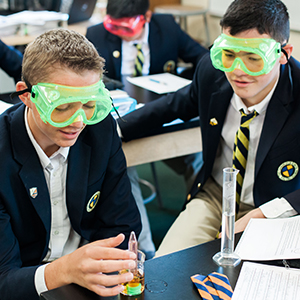 Logic Stage
Grades 7th & 8th
When children become naturally argumentative, the Logic stage teaches students to engage in debate and discussions thoughtfully and charitably. Students are taught Socratically and are trained in Informal and Formal Logic. This Logical training spans all disciplines and is cultivated in tandem with humility, charity, and virtue.
Rhetoric Stage
Grades 9th-12th
The culmination of a slow and intentional education, the Rhetoric stage introduces greater nuance and further complication to the foundational skills gained in the previous stages. This Rhetorically oriented education strives to cultivate students who are fluent in multiple literacies and equipped to thoughtfully dialogue with the many competing voices around them.
Back to the Sources
"We are getting the best of what has been written, thought, and said throughout the ages."

CJ Armstrong, Associate Professor of History and Theology at Concordia University Irvine
---
Latin: A Parent's Perspective
"If Latin and Greek and the whole Greco-Roman heritage are really essential to what Classical Education is, it's imperative that they actually get the language. You are actually joining into a tradition, a way of thinking, a way of expressing, a way of perceiving a word around one– far more than simply learning vocabulary."

Fr. Andrew Cuneo
---