The 15,000 Hour Decision.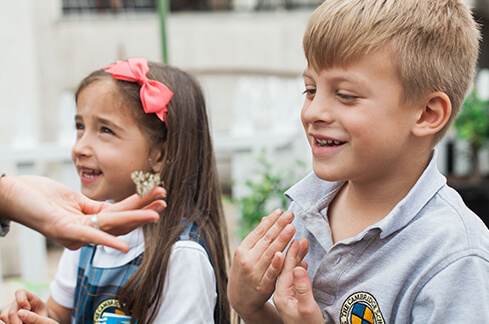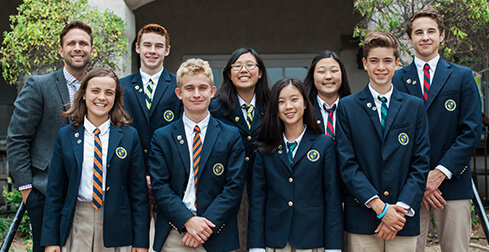 ---
Welcome to the 15,000 hour decision. That is how many hours your child will spend in school. Some of you are here because you are at the beginning of your journey. Some of you are in the middle of that journey, and from your vantage point, looking ahead, you can see that if something doesn't change at your current juncture, you will not like the result in a few years.

The quality of the questions asked will determine the quality of the life lived and the education received. We are asking different questions around here. We are not simply concerned with what kind of student your child is, but we are concerned with what kind of person your child is becoming. What do you want your child to look like, not just when they are 18, but when they are 30, 40 and 50? The goal of a Cambridge education has a Telos (end) far beyond mere college entrance and preparation, as we believe this is a goal far too small for education. A Cambridge education is about formation, not merely information.
---
Read about our Admission Philosophy
We are thrilled that you are considering our community of faith and learning for your student.
Our admission process includes every effort to assure a good fit between our school and the needs of each prospective new family. Admission is based upon an application for enrollment, family interview, and student assessment to establish grade level readiness. Identifying a school that is the best fit for a child, one that will provide the best intellectual, creative and spiritual growth, can be a challenging task. We look forward to helping you navigate this process.

We look forward to getting to know you during the admission process. Staying in close communication with us and visiting campus are the best ways to become familiar with our friendly, close-knit all school community.
---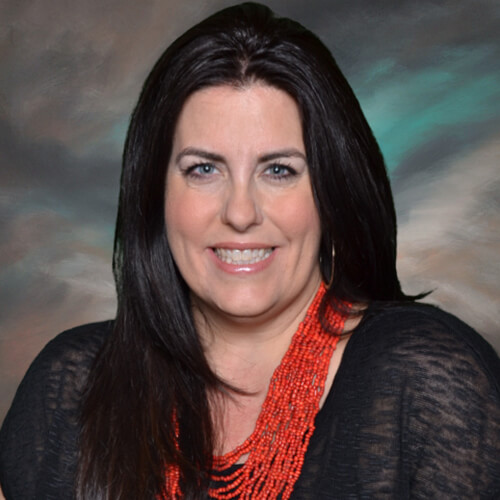 Leslie Yoder
Director of Enrollment Management
Admission Process | Jr. Kindergarten-12th
We are here to help you on your journey.
2 – Apply
Start your online application now
(one per child)
---
Apply Online
3 – Assessment
After application submission, the admissions office will contact you to schedule your students assessments.
---
4 – Interview
The parent interview allows the parents to get to know Cambridge more intimately and helps us to ascertain your family's alignment with our core mission, vision, and values.
---
The parent interview allows the parents to get to know Cambridge more intimately and helps us to ascertain your family's alignment with our core mission, vision, and values.
---
Download Article
---
5 – References
Upon receipt of your online application, the Admissions Office will send you the necessary forms for teacher and administrator recommendations as well as your student's current school records.
---
6 – Notification
Following written notification of acceptance, the applicant's family has two weeks from the date of the acceptance letter to respond before that child's seat is offered to others.
Who is your child becoming?
The Portrait of A Cambridge School Graduate.
This Portrait of the Graduate is a sketch of the main characteristics that our board, administration, and faculty hope to cultivate in the students we graduate from our school and it informs all that we hope to accomplish as Christian educators, as an institution, and as a community of faith and learning, giving focus to all that we do whether in Junior Kindergarten or 12th grade.
---
Ensuring a Smooth Transition.
A Cambridge Education is particular. It is vertically aligned, rhetorically oriented, and distinctive. New learning for each year is built on the former knowledge and skills gained in the grade prior. Entering mid-stream is not impossible, but there are specific ways to make the process positive for your student and your family. We encourage to you apply early in order to meet first round application deadlines. Having your admission decision by early spring leaves your student, especially those applying for 4th grade and up, with plenty of time and opportunities to transition successfully.
---
The Cambridge School is committed to making a robust, classical education accessible to good mission fit students from a variety of backgrounds, regardless of financial means. Tuition Assistance is awarded to students in Kindergarten through Grade 12 and is decided on the basis of need and availability of funds. Each year, The Cambridge School awards a significant amount in need-based scholarships to enroll a student body that represents our larger community.
---
The school partners with Financial Aid for School Tuition (FAST), a third-party financial aid tool. This company collects financial data and provides information to The Cambridge School that is reviewed by the Tuition Assistance Program Committee. Award decisions will be made as soon as all required information is received and reviewed.
Our Commitment
The admission committee handles each family's application(s) with great care. We desire to help your child and all of the students at The Cambridge School to thrive. To that end, the application process is designed to help the committee understand your child's ability, motivation, and character and to more accurately identify and admit students from families who have educational convictions similar to those upheld by the school. If you have any questions please contact us.
---
Contact the Admission Office.
858.484.3488
12855 Black Mountain Road, San Diego, CA 92129
---
To begin the admission process, please complete our online application listed above.
---
Apply Now