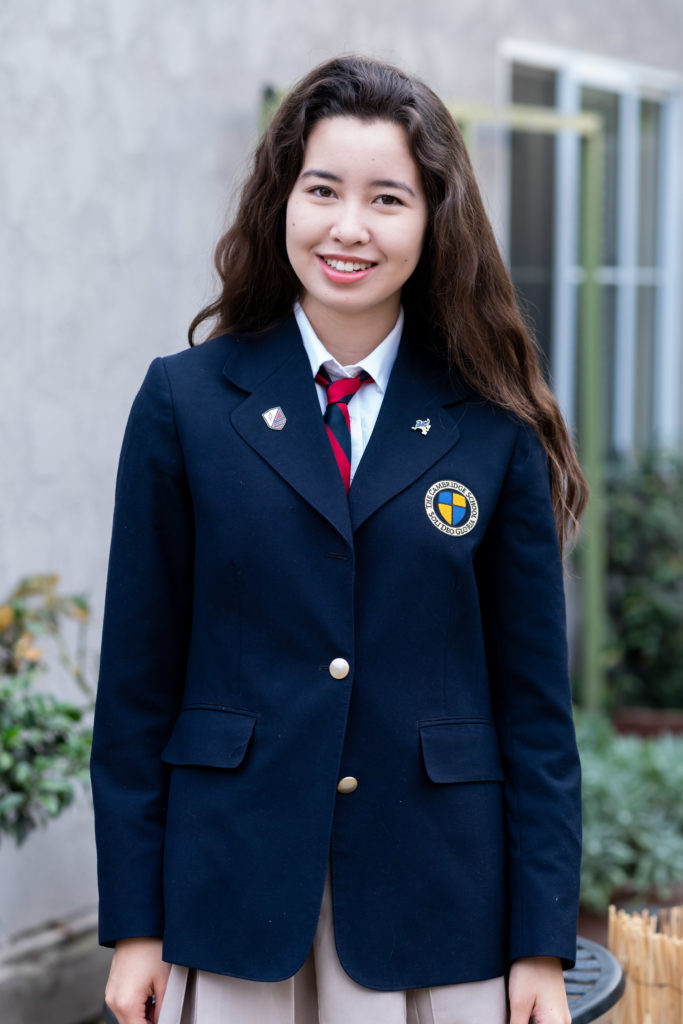 Join us in honoring the Class of 2020 as we celebrate their time at Cambridge which represents a culmination of hard work and dedication. We are so excited to see what the future holds for our graduating students who have been educated to think well, love rightly and live wisely. Send them your encouragement and support in the comments below, and share your congratulations with the Class of 2020 on their Kudoboard link.
Meet Chloe Feller. Her time at Cambridge began in Kindergarten. Her family moved after she finished the 7th grade, but thankfully, she once again joined her graduating class at Cambridge in the 11th grade. And we are so glad she did! Chloe, we are praying for God's wisdom and guidance as you make your college decisions.
What has been your favorite subject to study at Cambridge? Why?
I've really enjoyed literature classes, not only because I love reading, but because of the way that our teachers and class discussions introduced new perspectives and insights I wouldn't have otherwise discovered.
What do you appreciate the most about your Cambridge education?
I appreciate the way that Cambridge encourages deep and mindful thinking about the subjects we learn.
What will you miss the most about Cambridge?
I'll miss the super tight-knit community at TCS. The small class sizes allow for the development of super close friendships that sometimes wouldn't otherwise be possible.
What are you looking forward to at college?
I'm looking forward to the degree of freedom that college gives you, and getting to branch out and explore different interests of mine.
What interests will you be pursuing during your college experience?
I'll most likely be entering college undeclared, so I look forward to taking classes that weren't available in high school and discovering new things I'm passionate about.