Rising First Grade Summer Reading List
Reading is a foundational skill for education. Throughout the summer, leading up to this year, we recommend that parents spend time reading aloud to their child. We would like to offer the following recommendations to assist you in developing the love of reading in your child.
A Chair for My Mother by Vera B. Williams
A New Coat for Anna by Harriet Ziefert
Amelia Bedelia series by Peggy Parish
Corduroy series by Don Freeman
Curious George series by H.A. Rey
Harry the Dirty Dog by Gene Zion
Henry and Mudge series by Cynthia Rylant
If You Give a Mouse a Cookie (and others in the series) by Laura Joffe Numeroff
James Herriot's Treasury for Children by James Herriot
Lily's Little Purple Plastic Purse by Kevin Henkes
Little Bear series by Else Homelund Minarik
Mr. Putter and Tabby series by Cynthia Rylant
The Emperor's New Clothes by Han Christian Andersen
The Little Engine that Could by Watty Piper
The Magic Fish by Freya Littledale
The Original Mother Goose by Blanche Fisher Wright (illustrator)
The Story of Pink by Marjorie Flack/Kurt Weise
The Tale of Three Trees by Angela Elwell and Tim Jonke
Rising Second Grade Summer Reading List
Please encourage your children to immerse themselves in good books over the summer. We present this list to you as a guide, but please feel free to offer your children other books appropriate to their reading level. We realize that children entering second grade are at different reading levels. For this reason, some of the books on the rising first grade list might also be appropriate to offer your children.
Those books marked here with an asterisk (*) are of an easier reading level.
Any Tomie de Paola Book *
Birthday for Frances (or other in series) by Lillian Hoban *
George and Martha series by James Marshall *
Owl Moon by Jane Yolen *
Roxaboxen by Barabra Cooney *
The Biggest Bear by Lynd Kendall Ward *
Blaze and the Lost Quarry (or others in series) by C.W. Anderson *
A Chair for My Mother by Vera B. Williams *
Doctor Desoto by William Steig *
The Emperor's New Clothes by Hans Christian Andersen *
Thunder Cake by Patricia Polacco *
When We Were Very Young by A.A. Milne
Now We Are Six by A.A. Milne
Child's Garden of Verses by Robert Louis Stevenson
The Ugly Duckling by Hans Christian Andersen
Just So Stories by Rudyard Kipling
My Father's Dragon by Ruth Stiles Gannet
Mouse on the Motorcycle series by Beverly Cleary
Will You Sign Here, John Hancock? by Jean Fritz
The Boxcar Children's series by Gertrude Chandler Warner
The Cam Jansen Mystery series by David A. Adler
Mary Pope Osborne series
Usborne Time Traveler series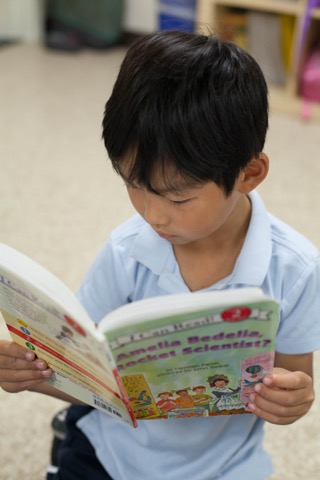 Rising Third Grade Summer Reading List
At this age, children are reading at various levels. We've chosen books that identify differing abilities. A good book can be enjoyed by all.
James and the Giant Peach by Roald Dahl
The BFG by Roald Dahl
Danny, the Champion of the World by Roald Dahl
Fantastic Mr. Fox by Roald Dahl
Stuart Little by E.B. White
The Trumpet of the Swan by E.B. White
The Magician's Nephew by C.S. Lewis
Shoeshine Girl by Clyde Robert Bulla
Misty of Chincoteague by Marguerite Henry
Sea Star – Orphan of Chincoteague by Marguerite Henry
Homer Price by Robert McCloskey
The Moffats by Eleanor Estes
Ralph S. Mouse by Beverly Cleary
Henry Huggins by Beverly Cleary
Just So Stories by Rudyard Kipling
Mandie and the Secret Tunnel by Lois Gladys Leppard
The Wonder Clock by Howard Pyle
The King of the Golden River by John Ruskin
Little House on the Prairie series by Laura Ingalls Wilder
DK Eyewitness Books – Ancient Greece by Anne Pearson
DK Eyewitness Books – Ancient Rome by Simon James
History Detectives – Ancient Greece by Philip Ardagh
History Detectives – Ancient Rome by Philip Ardagh
Rising Fourth Grade Summer Reading List
Fiction and Historical Fiction
Beorn the Proud by Madeline Pollard
Chronicles of Narnia by C.S. Lewis
Huguenot Garden by Douglas M. Jones III
Mrs. Frisby and the Rats of Nimh by Robert C. O'Brien
The Trumpet of the Swan by E. B. White
My Father's Dragon by Ruth Stiles Gannett
All-of-a-kind Family by Sydney Taylor
The Borrowers Mary Norton
Bridge to Terabithia by Katherine Paterson
Ella Enchanted by Gail Carson Levine
Aladdin and Other Tales from the Arabian Nights by N. J. Dawood
The Complete Fairy Tales of Charles Perrault by Charles Perrault
Esperanza Rising by Pam Munoz Ryan
Crispin by Avi
Ramona and Her Father by Beverly Cleary
Dear America / My America series
Shiloh by Phyllis Reynolds Naylor
The Beggar's Bible (John Wycliffe) by Louise A. Vernon
The Bible Smuggler (William Tyndale) by Louise A. Vernon
The Man Who Laid the Egg (Erasmus) by Louise A. Vernon
The Silver Branch by Rosemary Sutcliff *
Dawn Wind by Rosemary Sutcliff *
At the Back of the North Wind by George MacDonald *
The Jungle Book by Rudyard Kipling *
Biographies
Augustine the Farmers Boy of Tagaste by P. de Zeeuw
Luther the Leader by Virgil Robinson
The River of Grace (John Calvin) by Joyce McPherson
Saint Patrick: Pioneer Missionary to Ireland by Michael J. McHugh
E. B. White: Some Writer! By Beverly Gherman
C. S. Lewis: the Man Who Invented Narnia by Michael Coren
William the Conqueror by Thomas B. Costain
Adventures of Marco Polo by Russell Freedman
Brother Sun, Sister Moon: the Life and Stories of St. Francis by Margaret Mayo
A Piece of the Mountain (Pascal) by Joyce McPherson *
Alexander the Great by John Gunther *
* Advanced Reading Level
Rising Fifth Grade Summer Reading List
Fiction and Historical Fiction
Summer of the Monkeys by Wilson Rawls
Island of the Blue Dolphins by Scott O'Dell
Sarah Bishop by Scott O'Dell
My Side of the Mountain by Jean Craighead George
A Little Princess by Frances Hodgson Burnett
Early Thunder by Jean Fritz
Caddie Woodlawn by Carol Ryrie Brink
Guns for General Washington: A Story of the American Revolution by Seymour Reit
Mr. Revere and I by Robert Lawson
Ben and Me: An Astonishing Life of Benjamin Franklin by His Good Mouse Amos by
Robert Lawson
Sign of the Beaver by Elizabeth George Speare
Heidi by Johanna Spyri
Swiss Family Robinson by Johann David Wyss
Little Lord Fauntleroy by Frances Hodgson Burnett
The Book of Three by Lloyd Alexander
Smoky the Cow Horse by Will James
The Children's Homer: The Adventures of Oddyseus and the Fall of Troy by Padraic Colum
Biographies
Ben Franklin in Old Philadelphia by Margaret Cousins
Cartier: Finder of the St. Lawrence by Ronald Syme
Magellan: First around the World by Ronald Syme
The Great Little Madison by Jean Fritz
Around the World in a Hundred Years by Jean Fritz
Pocohantas by Ingri and Edgar Parin D'Aulaire
Columbus by Ingri and Edgar Parin D'Aulaire
Leif the Lucky by Ingri and Edgar Parin D'Aulaire
Benjamin Franklin by Ingri and Edgar Parin D'Aulaire
George Washington by Ingri and Edgar Parin D'Aulaire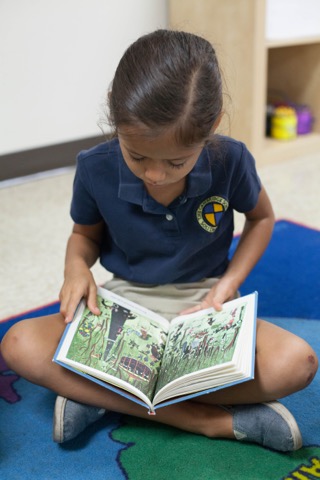 Rising Sixth Grade Summer Reading List
Fiction and Historical Fiction
The Call of the Wild by Jack London
The Cay by Theodore Taylor
Number the Stars by Lois Lowry
Hey Mac! by William F. McMurdie
The Boy in the Alamo by Margaret Cousins
Roll of Thunder, Hear My Cry by Mildred D. Taylor
Pollyanna by Eleanor H. Porter
Sounder by William H. Armstrong
Hitty Her First Hundred Years by Rachel Field
Anne of Green Gables by L.M. Montgomery
The Yearling by Marjorie Kinnan Rawlings
Hatchet by Gary Paulsen
The Fellowship of the Ring by J. R. R. Tolkien
The Dragon King Trilogy (In the Hall of the Dragon King; The Warlords of Nin; The Sword and the Flame)
by Stephen R. Lawhead
From the Earth to the Moon by Jules Verne
Street Boy by Fletch Brown
Tintin Books by Hergé
Biographies
Abe Lincoln: Log Cabin to White House by Sterling North
Basher Five-Two (US Pilot in Bosnia) by Captain Scott O'Grady
Bruchko (Missionary to S. American Indians) by Bruce Olson
Carry a Big Stick: The Uncommon Heroism of Theodore Roosevelt by George Grant
Children of the Storm (Christian family in the former Soviet Union) by Natasha Vins
Davy Crocket: His Own Story by David Crockett
The Diary of a Young Girl by Anne Frank
If I Perish (Christian in Japan during WWII) by Esther Ahn Kim
Land of the Morning (Story of Philippine girl after Pearl Harbor) by Jean McAnlis McMurdie
Raoul Wallenberg: The Man Who Stopped Death by Sharon Linnea
The Wright Brothers by Quentin Reynolds
George Washington Carver: An American Biography by Rackham Holt
Devil in Print by Mary Drewery
The Flying Scotsman (Biography of Eric Liddell) by Sally Magnusson
Isaac Newton: Mastermind of Modern Science by David C. Knight
Golden Thread (autobiography – Nazi occupation of Holland) by Nettie Vander Schrier
Rising Seventh Grade Recommended Summer Reading List
Aldrich, Thomas. The Story of a Bad Boy
Brother Andrew. God's Smugglermuggler
Bunyan, John. The Pilgrim's Progress (original)
DeJong, Meindert. The House of Sixty Fathers
DeKruif, Paul. Microbe Hunters
Dickens, Charles. Nicholas Nickleby
Dickens, Charles. Oliver Twist
Dumas, Alexandre. The Count of Monte Cristo
Dumas, Alexandre. The Three Musketeers
Eaton, Jeanette. David Livingstone, Foe of Darkness
Field, Rachel. Calico Bush
Forester, C. S. Horatio Hornblower
Freedman, Ben. Mrs. Mike
Grant, George. The Last Crusader
Henry, O. The Best Short Stories of O. Henry
Henty, G. A. By Pike and Dyke
Henty, G. A. In Freedom's Cause
Hugo, Victor. Les Miserables
Kipling, Rudyard. Captains Courageous
Latham, Jean Lee. This Dear-Bought Land
Lewis, C. S. Out of the Silent Planet
Lewis, C. S. Perelandra
Lewis, C. S. That Hideous Strength
Little, Paul. Know What You Believe
Little, Paul. Know Why You Believe
MacDonald, George. The Baronet's Song
O'Dell, Scott. Streams to the River, River to the Sea
O'Dell, Scott. The Hawk That Dare Not Hunt By Day
Orczy, Baroness. The Scarlet Pimpernel
Seredy, Kate. The Good Master
Speare, Elizabeth George. The Bronze Bow
Stevenson, Robert Louis. The Black Arrow
Stevenson, Robert Louis. Dr. Jekyll and Mr. Hyde
Thomson, Andy. Morning Star of the Reformation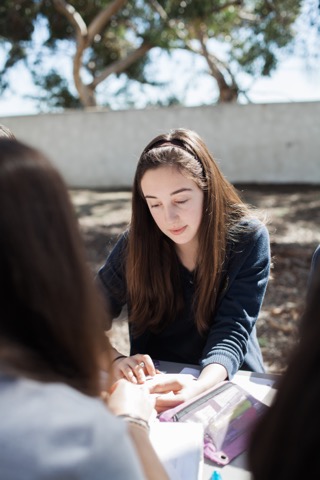 Rising Eighth Grade Recommended Summer Reading List
Austen, Jane. Emma
Austen, Jane. Northhanger Abbey
Austen, Jane. Pride and Prejudice
Braithwaite, Edward. To Sir, with Love
Chesterton, G. K. The Complete Father Brown
Chesterton, G. K. The Best of Father Brown
Colson, Charles. Born Again
Defoe, Daniel. Robinson Crusoe
DeKruif, Paul. Microbe Hunters
Dickens, Charles. A Tale of Two Cities
Dickens, Charles. David Copperfield
Douglas, Lloyd C. The Robe
Forester, C. S. Horatio Hornblower
Gilbreth & Carey. Cheaper By the Dozen
Gilbreth & Carey. Bells on Their Toes
Henry, O. Best Short Stories of O. Henry
Herriot, James. All Creatures Great and Small
Herriot, James. All Things Bright and Beautiful
Herriot, James. All Things Wise and Wonderful
Lee, Harper. To Kill a Mockingbird
Lewis, C. S. The Screwtape Letters
Scott, Sir Walter. Ivanhoe
Shakespeare, William. Hamlet
Shakespeare, William. Julius Caesar
Shakespeare, William. Macbeth
Shakespeare, William. Much Ado About Nothing
Shakespeare, William. Othello
Shakespeare, William. Twelfth Night
Sheldon, Charles. In His Steps
Swift, Jonathan. Gulliver's Travels
ten Boom, Corrie. The Hiding Place
Twain, Mark. A Connecticut Yankee in King Arthur's Court
Twain, Mark. The Adventures of Tom Sawyer
Twain, Mark. The Adventures of Huckleberry Finn
Wallace, Lew. Ben Hur
White, T. H. The Sword in the Stone
Rising Ninth Grade Summer Reading List
Perelandra, C.S. Lewis
That Hideous Strength, C.S. Lewis
Killer Angels, Michael Shaara
Biggest Brother, Larry Alexander
Band of Brothers, Stephen Ambrose
Anna of Byzantium, Tracy Barrett
Daughter of Venice, Donna Jo Napoli
Dearest Friend, Lynne Withey
Joan of Arc, Mark Twain