When Jean Kim, Cambridge's Founder and Head of School, couldn't find the right educational option for her children, she decided to start The Cambridge School. Not everyone has this kind of courage and unique skill set that is required to do this sort of thing. But when two Cambridge families were confronted with another challenge related to raising children, they decided to take a page out of Jean's book and create a solution themselves.
The following is an interview with the Wu and Yi families.
What is Gryphon?
Gryphon is a super fast wifi router with built in parental controls that can be easily managed through a smartphone app. Through the app, parents can set content filtering levels, manage their kids' screen time, and grant or deny access to websites that their children request – at any time, regardless of where the parents are at the moment.
Tell us about yourselves and how you ended up at Cambridge.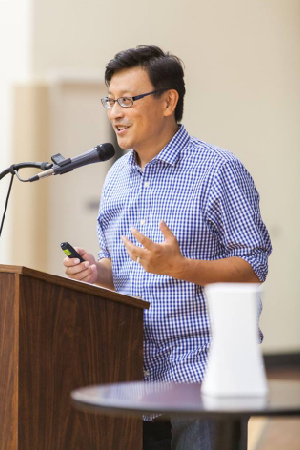 Wus: We moved to San Diego from Chicago in 2000. We have two daughters – Abigail, who is in 8th grade, and Jasmine, who is in 5th grade. We have been at Cambridge since Abigail started Kindergarten in 2007. We actually never thought we would send our children to private school. We chose to live in a community with a great school district, in a neighborhood where we could walk to school. When Abigail was in preschool, a friend of ours from church told us about the school her son was attending. She said it was a wonderful learning environment and she absolutely loved it. She encouraged us to check it out. Sounded nice but we weren't really interested. Then, when I (Amy) went to my Community Bible Study, another lady in my discussion group mentioned that her daughter was attending this new school called The Cambridge School and it was so wonderful. I asked a few questions and she piqued my interest. Finally, one afternoon, we walked around a street fair in 4S Ranch and we met Jean Kim. Back in those days, she used to set up a table at street fairs and share with people about the school just to get the word out. Talking to her really caused us to think about what we wanted for our children's education. We ended up meeting with Jean. To be honest, we had never asked ourselves that question before. What was the goal or purpose of our children's education? Jean was so clear in her mission and vision for the school and for the students. We visited other schools – because we're engineers and needed to do our due diligence – and would ask them what their mission was for their students. As we prayed, we realized we couldn't find a school that fit our family better than Cambridge. The verse that God brought to our minds was Romans 12:1-2.
"Therefore, I urge you, brothers and sisters, in view of God's mercy, to offer your bodies as a living sacrifice, holy and pleasing to God—this is your true and proper worship. Do not conform to the pattern of this world, but be transformed by the renewing of your mind. Then you will be able to test and approve what God's will is—his good, pleasing and perfect will."
The phrase "be transformed by the renewing of your mind" was confirmation to us that The Cambridge School was where God wanted our girls.
Yis: We've been in San Diego since the beginning of our marriage. We have five children. Our eldest, Megan, started as a K-4 student at Cambridge's 2nd year of operation. We met the Wu's when Abi joined Megan's class in kindergarten. We love the Wu's and have been richly blessed to have had our friendship grow over the years.
Wus: We met John and Esther when Abigail and Megan were in kindergarten. It's hard to believe we've been friends for 9 years now. I'm not even quite sure how it happened, but we're so grateful for their friendship. It's been nine years of many ups and downs. But we've been able to love and support one another through joyous times as well as the trials of life. There's something about journeying through life with friends whose children are in the same stage of life that is such a blessing. And for us, our children aren't just in the same stage of life, they're in the same class together. So we really have a deep connection! In fact, one of the things we love about the school is the larger community of parents. We've always said that, to us, the school feels like a second family.
How did you come up with the idea for Gryphon?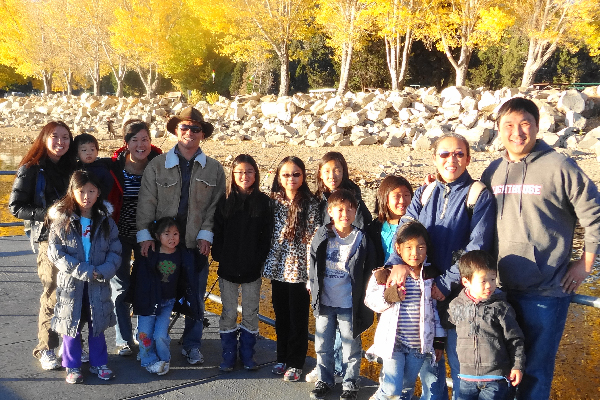 A group of Cambridge families were vacationing together in Big Bear in 2013. The parents were sitting around at night talking after the kids had gone to bed. We were talking about how we were going to pay for tuition and people started throwing out different business ideas. The top 2 ideas were a device that can cook hot meals for collegians (a ramen vending machine) and device that could be used to help manage our kids' screen time. Our kids were younger then, but they were already spending time on various devices. Even back then, we had a need.
Since we are both software engineers, we started talking more seriously. Next thing I knew, they had started a company and were working on it at night after our "day job". We ended up prototyping the first Gryphon on a RaspberryPi and saw this could benefit other families as well.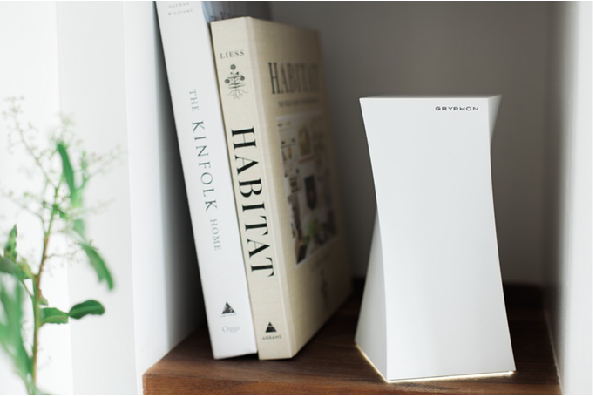 Why is the timing of the creation of this device so important?
The average home has over 10 devices and growing. Kids now have more ways than ever to get online. Effectively managing their children's online activities has become a growing problem for parents. In addition, research is showing us the potentially harmful effects of excessive screen time on a growing child's brain – particularly in the teenage years.
When we started researching existing devices we realized parental control hasn't changed much in decades. The number of personal internet enabled devices is growing and management of each of these devices is seen as a losing battle by many parents. Many parents unfortunately give up. As our children are more "connected" and exposed to what's out there on the internet, a tool like Gryphon can aide parents by putting effective tools in their hands to help them manage their connected home in a manner that is simple to use but also effective. Gryphon can aid in their pursuit of helping their children to be internet safe and internet wise.
How is Gryphon different than other parental control devices available?
There are many good parental control devices available right now, but we weren't able to find one that fit all the needs of our family. So we learned from Jean and created our own.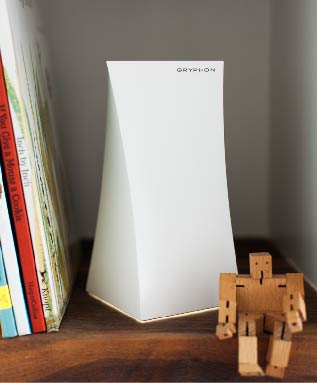 While there are other solutions around, we knew that what was missing was simplicity. Many of us don't have an IT degree or are married to an IT professional. So we filed patents innovating on simplicity and protection of your home from various internet threats. Additionally, in contrast to existing solutions, we wanted a device that can foster a trust relationship with our children. We designed the technology in our device to help parents guide their children to stay within safe boundaries. Our device is a tool to help parents train their kids as they grow in their use of the internet.
As we started working on the product, we realized was that, often times, companies sacrifice technical quality for ease of use. You might find a great parental control product that's easy to use, but you may discover that you run into technical issues and it may not work well with your current home technology. Also, products that are technically well made, often times require an engineering degree to figure out. They may have some parental control functions, but they are minimal and aren't easy to use because the product was built with technology as the priority. When we started Gryphon, we wanted to create a product that was both easy to use and technologically well made. We wanted to make sure people didn't have to sacrifice their internet speed in order to get a great parental control product. In fact, we wanted to not only create a great WiFi router, but create one that goes beyond what's available today, with security features such as malware protection and intrusion detection.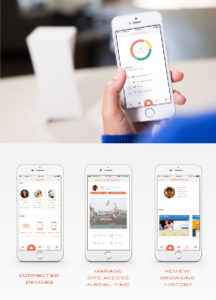 Where can parents read more about internet safety and Gryphon?
Parents can learn more about Gryphon on our website: www.gryphonconnect.com. Watch our Kickstarter video! You may even see a few familiar faces on it. And of course if you see us at school please talk to us, we would love to share about how Gryphon can help and we love hearing your feedback.