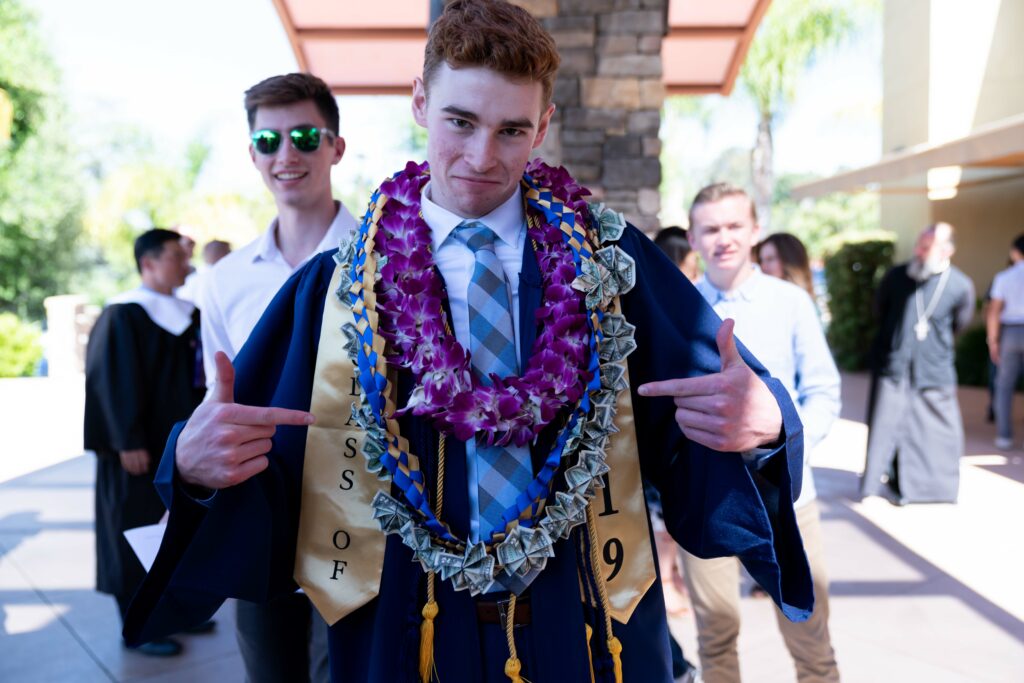 At Cambridge, we proudly showcase the remarkable journeys and achievements of graduates who have emerged from the halls of our beloved institution. In this edition of Alumni Spotlight, Josh Kapusinski, one of our distinguished former students, will update our community about his life post-graduation.
Dear Cambridge family,
I graduated from Cambridge in 2019 and flew off to Pennsylvania later that fall to attend Grove City College. Those were a special four years for me. With the risk of sounding cliché, Grove City was certainly an extension of my Cambridge education. Although there is certainly a distinction between the educational model of a classical Christian school and a Christian liberal arts college, the commonalities that made both models strong are the same: a robust core curriculum, caring teachers, and a loving student body that encouraged me both in my faith and my studies. At Grove City I studied under professors such as Carl Trueman, Jeffrey Bilbro, and Colin Messer – teachers who were just as much masters in their crafts as they were paragons of hospitality. Each of these professors at one point invited me and the rest of our class into their homes, making my time at college feel less like a chore-like pathway to a trade and more like the collegiate equivalent of Bonhoeffer's book Life Together.
Cambridge gave me the tools to get the most out of what Grove City College had to offer, not only the equipment to get good grades but more importantly the fire for the humanities that funneled a lot of my academic interests. The latter is far more important. Good grades are won by hard work and hard work is good. But I've had plenty of classes that I worked hard in but did not care much about the material, and truth be told, I don't remember much from those classes. Great schools can help Christians fulfill Paul's admonition in Philippians 4:8 to dwell on good things. I feel privileged to have had many of those seeds planted long before I attended Grove City, and for that, Cambridge certainly has my thanks.
Of course, according to Tolkien, you can't stay in the shire forever (I guess you can go back but that's another story). Eventually some journey calls us out from the confines of our education and into the "real world," so to speak. For me, that next chapter is Washington DC. I'll be attending a nine-month long fellows program with McClean Presbyterian Church. There I will spend my time living with a host family, working a part-time internship at The Council for Christian Colleges and Universities (https://www.cccu.org/), and taking classes at Reformed Theological Seminary (www.rts.edu) to help pair my faith with my vocation and find my strengths to serve God's kingdom. At some point I would love to return to possibly get my masters with the aim of teaching either English or History. Until then, my next steps lie in D.C where I carry the fire my teachers gave me. I am thankful for you all and will keep you in my prayers for this upcoming school year.
– Josh
P.S. Go Wilberforce!