The Cambridge Debate team's hard work pays off with major success at two different December tournaments!
In preparation for this set of tournaments, Cambridge students spent a month researching the costs and benefits of The United States aid package to the country of Colombia (new topics are given each month and are the same across the nation). Over the course of their two and three day tournaments, each of our 16 pairs of debaters had to be ready to either advocate or negate the overall benefits of continuing the aid package.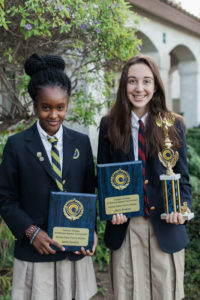 Our novice debaters did very well at the Cypress College Public Forum Division this past weekend.
Our novice debaters did very well at the Cypress College Public Forum Division. Of the four teams who made it to the quarter finals, three were Cambridge teams. In fact, their success in qualifying so many competitors to the semi-final rounds left Cambridge pitting its own teams against each other!
Cambridge debaters swept more than half the public forum awards with Claudia C., Hanna S., Lauren C., and Tory T. taking home awards and Judah L. and Annaclare S. taking home a second place award! Novice Lauren C. took the third place speaker award and Hanna S. took the fifth place speaker award at this event. This is a promising start for our novice team!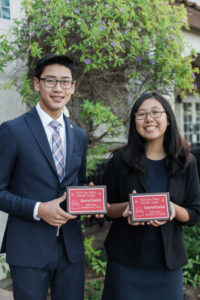 Cambridge varsity debaters had a very exciting tournament as well!
They competed at the Winter Classic at La Costa Canyon High School, one of the most competitive tournaments on the national debate circuit and a tournament that draws students from all across California and from other states as well. Of the four teams (two students/team) that Cambridge sent, 3 of them had a strong enough preliminary record to make it to the elimination rounds—Jasmine R. and Max J., Emma K. and Wesley W., and Haley H. and Josh K.–which is quite an achievement at tough tournaments like this one. One team, juniors Haley H. and Josh K., made it all the way to the quarterfinals, ranking 6th among roughly 80 teams. Josh K. also won the 7th place individual speaker award among nearly 160 competitors. Making it to the quarterfinals at this tournament and other equally challenging tournaments this year has qualified Haley H. and Josh K. for a coveted spot at the Tournament of Champions, the "superbowl" of the national debate circuit and a honor reserved for the "best of the best" debate teams throughout the country. The Cambridge School is so proud of our nationally competing juniors, Josh K. and Haley H., and wholeheartedly supports them as they prepare for the Tournament of Champions debate that will take place at the University of Kentucky in April!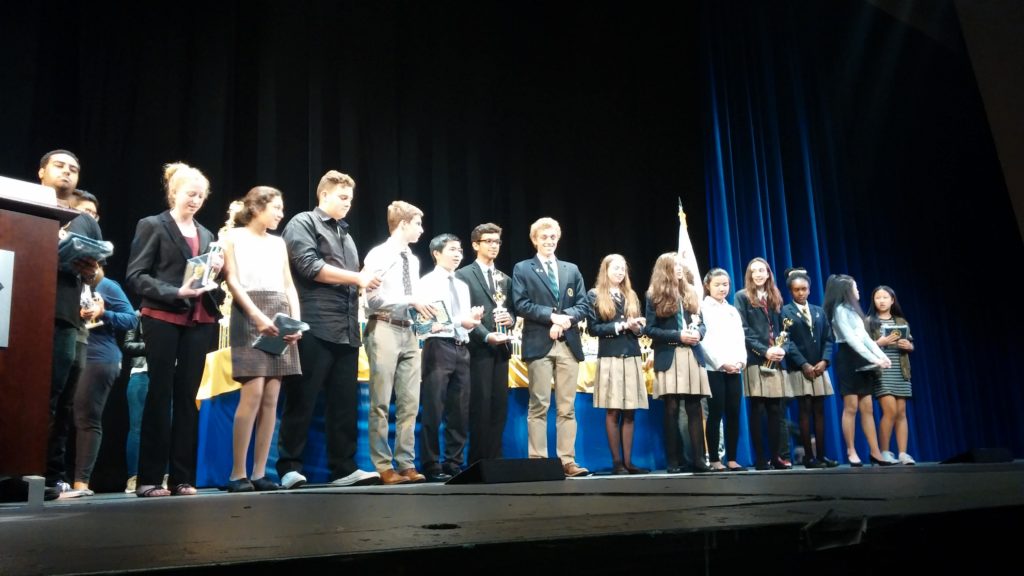 Congratulations to all Cambridge teams for all their hard work! For our debaters to do this well in a brand new debate program with no long history of success is a testament to their excellent foundations in Logic and Rhetoric as well their willingness to work hard to master the new skills and sport of debate quickly. The Cambridge community is excited for these students as they learn to leverage their classical Christian education to speak winsomely and wisely, hopefully not just in the context of debate tournaments, but also in all of life.