At The Cambridge School in San Diego, we believe that a Christian education should be centered on two essential truths that undergird everything we do. The first truth is viewing and teaching students to understand and know God as Creator. The second truth is seeing the saving work of Jesus Christ as the central truth in the Bible. Here's how we integrate these truths into our curriculum and approach to education:
A Curriculum Rooted in Christian Truth
We provide a Christian education in San Diego that is grounded in a rich curriculum. It communicates and is held together by an orthodox, biblical view of the world. We seek to train all students to think clearly, biblically, and persuasively in a culture that has abandoned a Christian worldview. By applying Biblical truth to all of life, we aim to accomplish two things. Firstly, to nurture young people who have a genuine love of learning. Secondly, to educate winsome students to articulate and defend the Christian message with clarity, creativity, and conviction.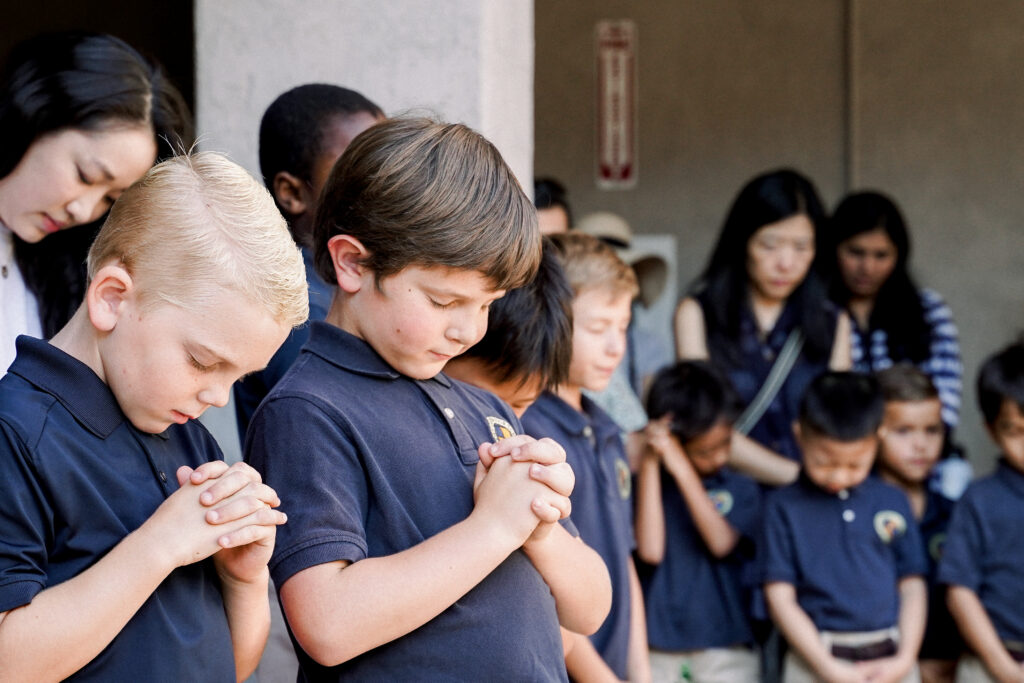 Integration of Faith and Learning
At The Cambridge School, we believe that faith and learning should not be separate entities. That's why we intentionally integrate Christian principles and values into every aspect of our curriculum. From math and science to literature and history, our Christian education addresses the needs of the whole person: body, mind, and spirit. By providing a holistic education that fosters intellectual growth, spiritual formation, and character development, we help our students thrive academically, socially, and spiritually.
Partnership with Parents and the Church
We are not a church, nor are we related to one specific church. Yet, we believe that a Christian education cannot be given in relational isolation. Therefore, we work in partnership with parents to train students in issues of character, morality, spiritual formation, and all manners of godliness. We also encourage students and families to be active members of a local church and to participate in church activities.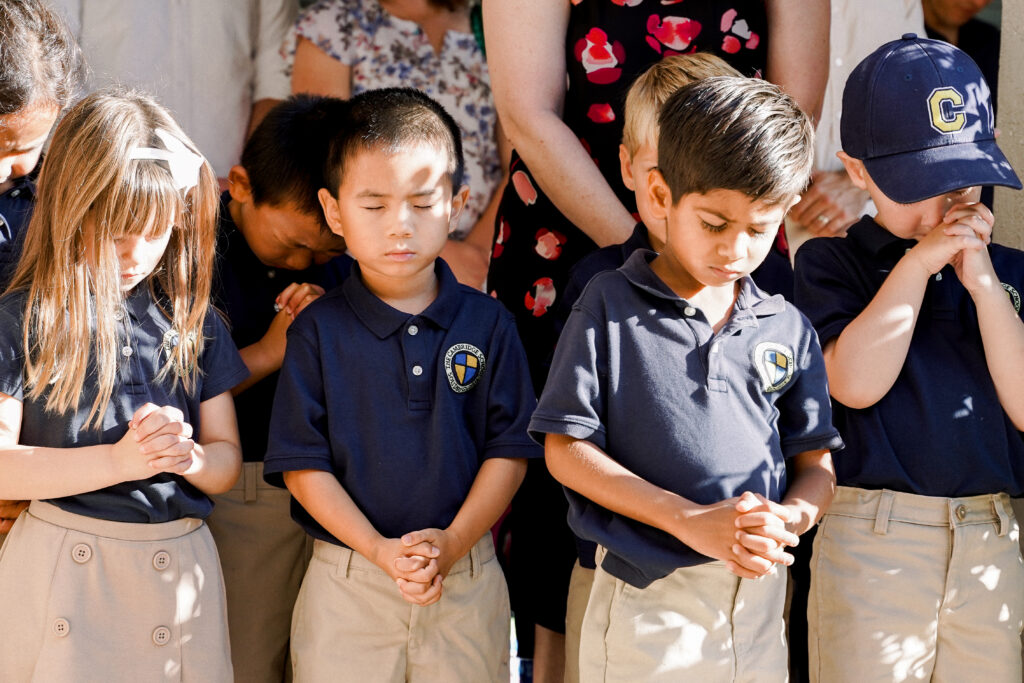 Preparing Students for Life
At The Cambridge School in San Diego, we believe that a Christian education prepares students for two things. It prepares students for academic success and a life of purpose and meaning. By teaching students to know and love the Word of God as the source of wisdom and the words of life, we equip them to navigate the challenges of life with resilience and faith. Emphasizing character development helps our students develop the moral values and leadership skills they need to succeed in all areas of life.
Choose The Cambridge School for Christian Education in San Diego
If you're looking for a Christian education in San Diego that integrates faith and learning, provides a challenging and nurturing environment, and prepares students for a life of purpose and meaning, then we invite you to consider The Cambridge School. Our experienced teachers and staff are dedicated to providing a rigorous academic program. A program that teaches students how to think critically and communicate effectively, while also fostering their spiritual formation and character development. Schedule a tour today to learn more about how we can help your child reach their full potential. To find out more about how we approach Christian education visit our website.